For a good number of years now, I have had my booth at
Summerfolk
beside, often integrated with,
Jim Macnamara
.
Jim and his wife Erika started as jewellers, creating a line of work using natural beach pebbles inlaid with hammered silver wire. In recent years, Jim has been creating an ever changing series of whimsical garden pieces. The influence of Jim's solid advice - and personal crazy - on my own work has been clear. (It is under his suggestions that I have delved ever deeper into purely sculptural pieces.)
2011 = Small wind turbines
Another view
The pieces above are also notable for the background sky. That is the northern edge of the tornado that ripped apart Goderich in 2011.
Whirligig - 2012
The inspirations also kick backwards. Jim's 2011 pieces may have been suggested by the much larger '
windbile
' pieces I typically exhibit at Summerfolk :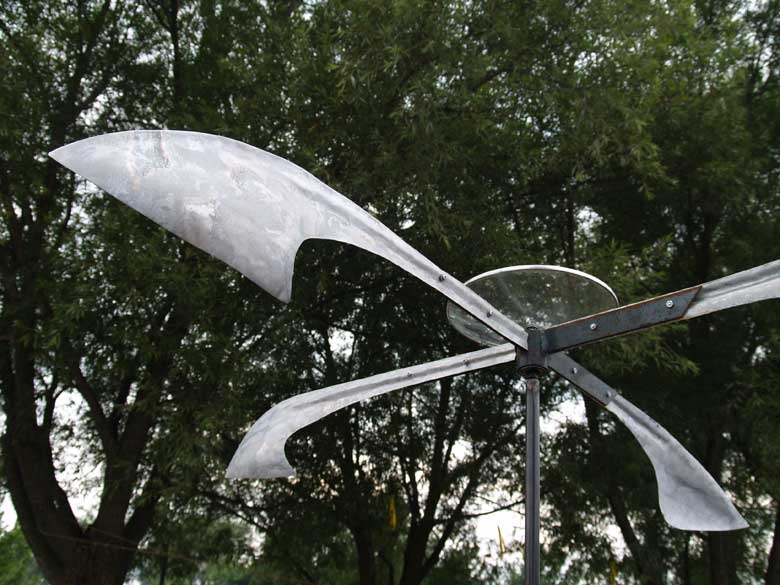 'La Tene Rotar' - 2009