Experiencing the Viking Age
August 1 and 2
( Saturday, overnight and Sunday)
Requires TWO confirmed bookings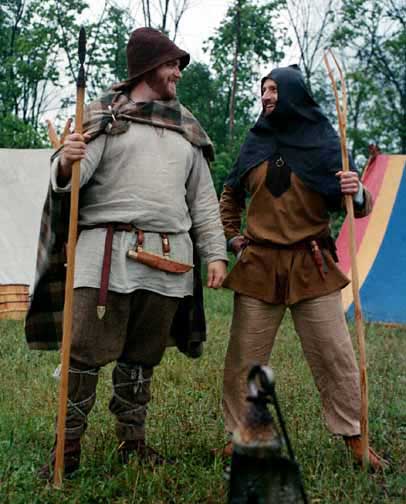 You have seen it on the television shows and movies - but what was it ACTUALLY like to live in the Viking Age?

This is an intensive two day and overnight immersion into the daily life during the Viking Age :
- a starting lecture segment on 'material culture' (objects and life)
- wear period clothes (provided)
- setting up your camp (replica tents and gear)
- preparing an evening meal ('cold food' as lunches - all provided)
- sleeping out in the tents (with suitable bedding)

Once camp is established, undertake a number of Norse handicrafts
- pewter casting in soapstone moulds
- glass bead making
Each resulting in objects you take home to keep!

Participation limited to FOUR individuals.
Children accompanied by parents welcome (8 years or older please)
Course fee of $450 (+HST) all materials.