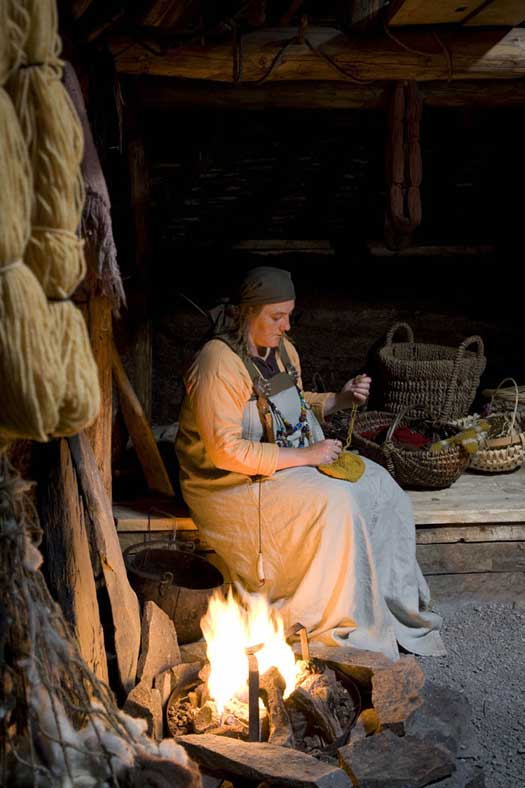 I was recently sent a copy of some of the new promotional images from
L'Anse aux Meadows NHSC
.
Parks Canada has finally decided to replace the original set of images (see the link above)from 1996 (!) that have been widely published. That set of pictures was taken during the test of the use of living history interpreters mounted in late August of that year. Four of us from Ontario (Neil, Vandy, Tarver and myself) worked on the site for 10 days as demonstration of the utility of the program. Obviously Parks Canada agreed, and the '
Viking Encampment
' program has continued to the present day. In 1997, I delivered the replicas and reproductions, and undertook to train a small group of local people to work as costumed staff.
The program has proved highly successful for over a decade now. One of the first interpretive staff, Mike Sexton, has been there since day one. Another three (Bonnie, Mark and Wade) I initially trained under the six week 'Interpreting the Viking Age' course in 2000. I've been told by supervising archaeologist (mentor and friend) Dr. Birgitta Wallace that researchers who where at first dead set against any kind of living history programing have totally reversed this opinion after visiting the interpreters inside the Encampment. This is a credit to the skill of these staff.
What you see in these new images is the experience and comfort all the staff now express in their roles as Norse from 1000 AD. The initial discomfort that once existed over the clothes and the working objects has so obviously long gone. The program itself, like the individual staff members, has grown and matured over the years. They just look , well, REAL ...
These images remain property of Parks Canada. They are used here with permission of L'Anse aux Meadows NHSC.
Right: Textile work at fireside, inside the main hall (Bonnie).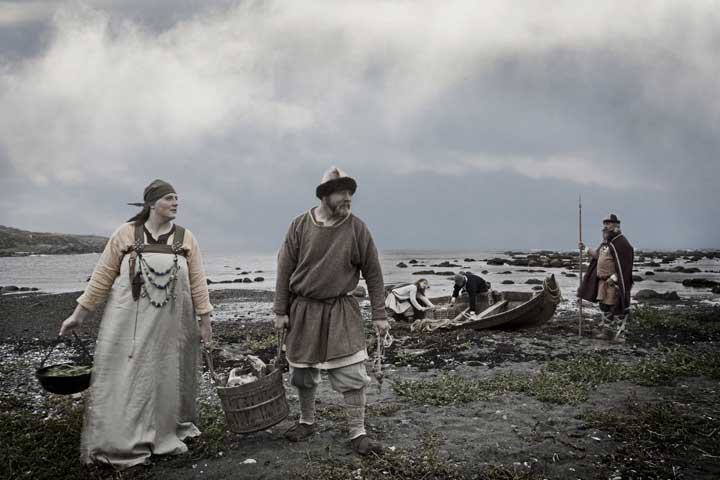 On the Beach - funny how no Chieftain never seems to do any work...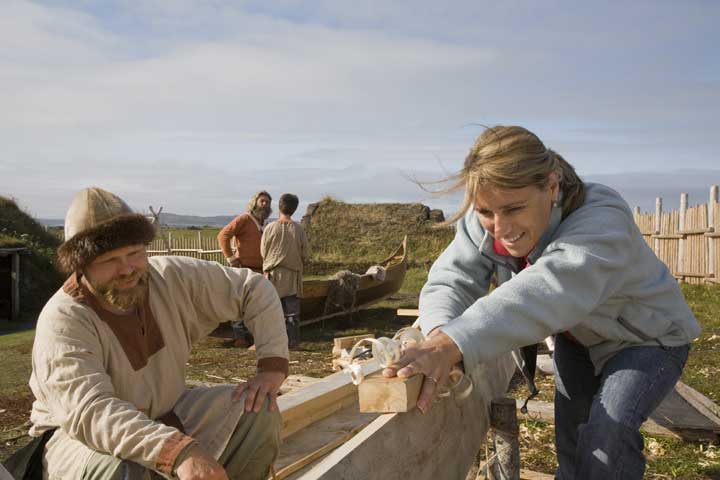 Trying a hand at shipbuilding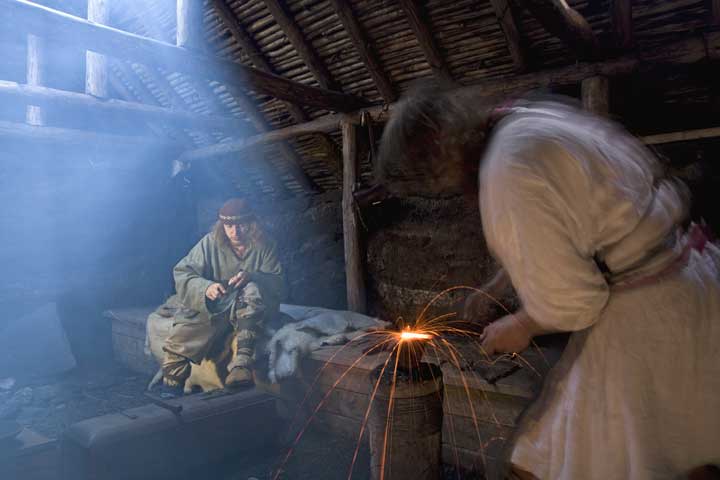 Forging nails and rivets (Mark at work)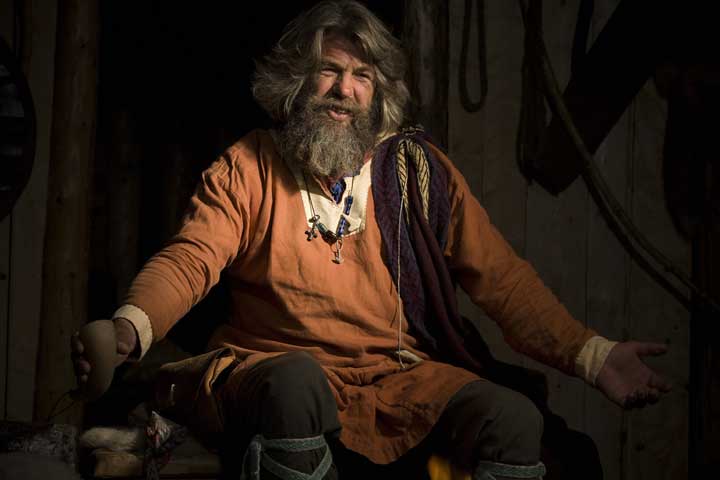 Chieftian Bjorn welcomes you. (Mike)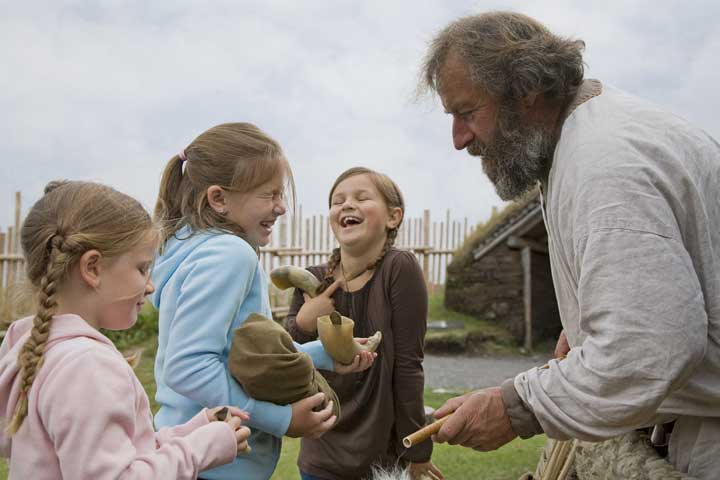 Its not ALL hard work! (Wade)