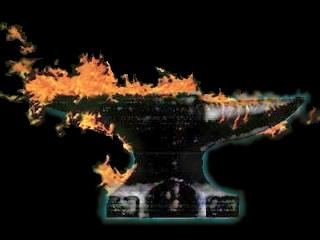 anvilfire.com IS a unique resource for blacksmiths and related metal workers. Anvilfire is your best on-line metalworking information source.
Anvilfire is dedicated to advancing modern blacksmithing while retaining traditional standards of craftsmanship.

Jock Dempsey
, the honcho behind the excellent Anvilfire web site, attended a good chunk of the Quad State smelting demo. He wrote up a very good overview article of what he saw, including a great set of clear photographs of the entire extraction process. Please take a look
HERE
The only small quibble I have with the report is that the ore used I actually did personally dig out of a sand bank at Williamsburg Virginia. Part of the Friday 'smelter prep' part of the demonstration was roasting and crushing that ore.
Thanks for a great report Jock!